Description

LightBurn – An All in One Software Package
Import artwork in a variety of common vector graphic and image formats (including AI, PDF, SVF, DXF, PLT, PNG, JPG, GIF, BMP)
Arrange, modify, or even create new vector shapes within the editor
Apply settings like power, speed, number of passes, cut order, and much more
Send the result directly to your GRBL laser cutter
LightBurn is a native application written for Windows, OSX, and Linux.  It is the GRBL Version not the DSP version of the software.
Vector and Image Engraving in One
Burn a greyscale image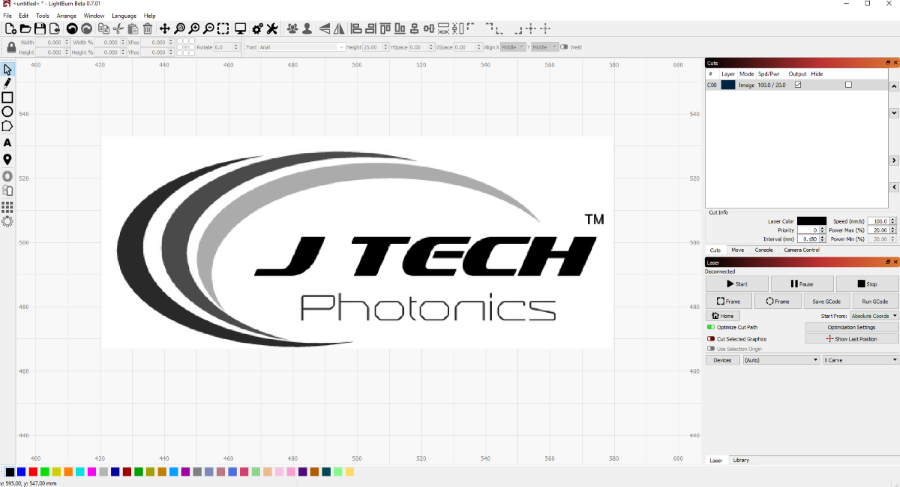 Or turn it into a vector with fills

Jog Inside the Software
Connect to your machine to jog to your position and set your start origin.  No complicated sender programs to use.
Start Your Engraving from Inside the Software
Run or save your g code from inside the program with optimized toolpaths.
Engrave True Greyscale Images with Ease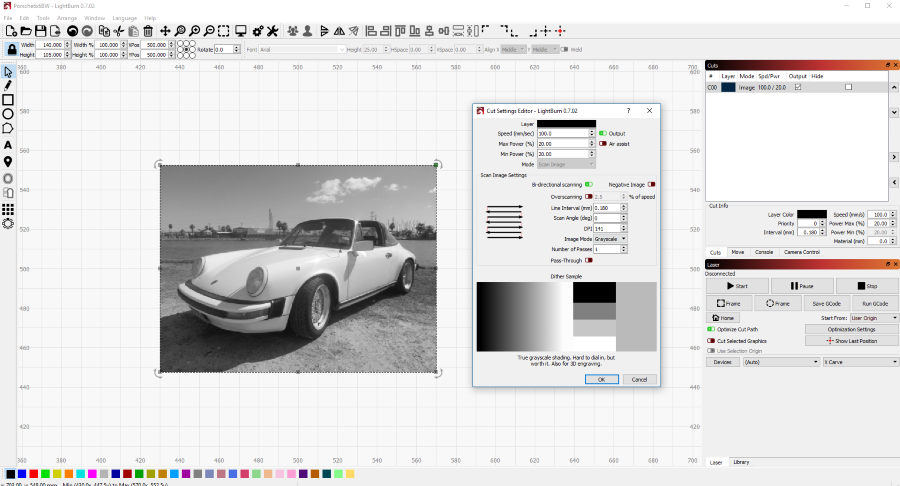 Create Material Test Cards to Find Your Best Engraving
There are new tools in LightBurn that allow you to test out a range of speeds and powers on any material to see if it is the best for you.  Simply fill out the material test generator and it will make a grid pattern with your options that you can burn.  Easily find your best settings quickly!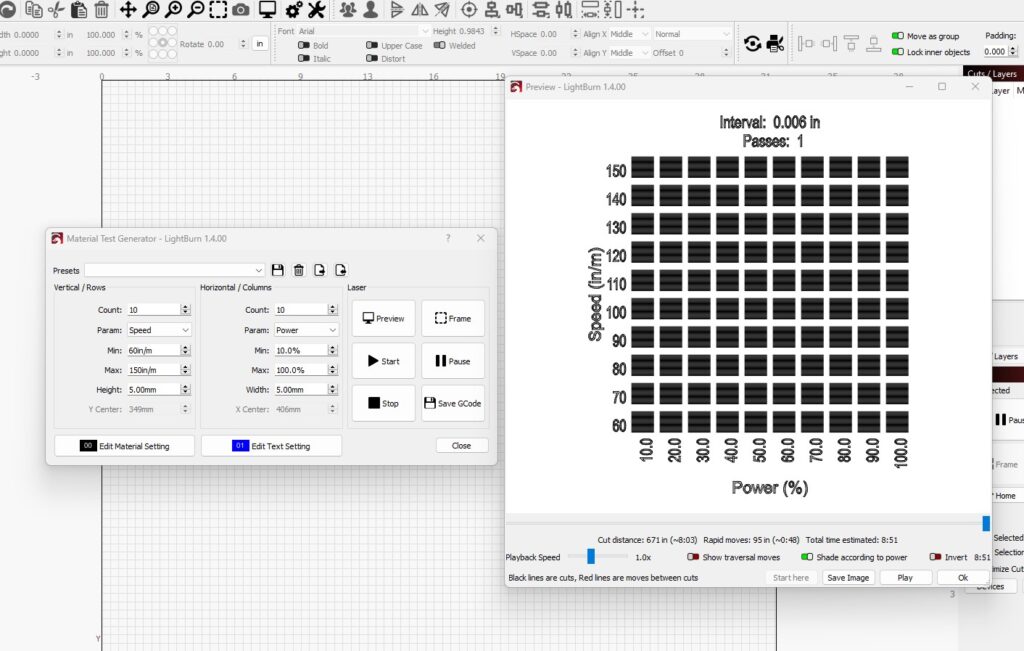 Find your Laser Focus Quickly!
There is a tool in the newest version that will allow you to move your z stage to verify your laser focus is set perfectly.  This is great if you are trying to engrave on tiles, which require a perfect focus.  Or, you can make sure your focus is perfect for cutting through materials.  It is always good to make sure you have the best focus for the laser to get great results.
Download the Trial Version Here:
Mac OS version  (Installation instructions here)
Linux 64-bit version (.run) (alternate .7z)