The Azteeg X3 Pro is a good controller board that is relatively cheap.  It has a lot of expansion slots for making all different types of machines.  We have had a lot of interest in getting instructions on how to upgrade this board, so here it is.  We know several people and printer companies who have upgraded using this board and our lasers with success, so here is how.
Electrical Connection
The board has a lot of extra headers for expansion on it.  This is the one we are going to use.  Connect the laser to the header HE7.  The "+" in on the left and the "-" is on the right.  It is also labeled on the board.  Connect this to the input screw terminal H2 (or the Molex Mini fit Jr. terminal H4 if you bought the Molex Minifit cable).  Here is the diagram for the board with the laser connection labeled:
Software
The software is the same for all of the upgrades here.  The commands to turn on and off the laser are:
LASER ON:    M106
LASER OFF:  M107
Using PWM to control the laser
You can have power control as well with the Azteeg X3 Pro board.  Simply use "M106 Sxxx" command to turn on the laser where "xxx" is a number between 0 and 255.  255 is full power and 0 is off.
M106 S255 = Turns the laser on at full power
M106 S0 = Turns the laser off
M106 S127 = Turns the laser on at 50% power
M107 = Turns the laser off as well
Drawing Software with Inkscape
You can use Inkscape to do your drawings and then use the LASERENGRAVER plugging to convert it to G Code.  Download the laserengraver pluggin that converts using the M106 and M107 commands.  You can find them here on this page on the bottom:  https://jtechphotonics.com/?page_id=602
Then simply run the file in whatever program your printer uses!  Voila!

Remember Safety First!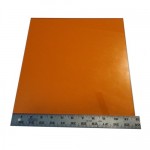 We sell laser shielding to block laser radiation and reflections!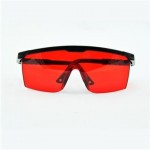 Laser Goggles are also a must!
Disclaimer
 The laser used in this project is very powerful and all safety precautions must be taken.  Use proper safety eyewear to prevent injury to eyes.  This is a project and J Tech Photonics, Inc. is not responsible or liable for any and all damage or injury caused to people or property.  The use of these instructions to make a laser cutter is under your own discretion and all safety precautions should be followed.  J Tech Photonics, Inc. is not affiliated in any way with Panucatt Devices and they may change the hardware at any time making these instructions invalid.